The Folde, is a complete seating solution that facilitates over 100 audience members and requires less than 2 hours for 2 people to assemble. Unlike the current seating used by Callanwolde Fine Arts Center and the market alternatives, our product is specifically designed to maximize the utility of Callanwolde's Courtyard space by optimizing the venue's audience capacity and viewing quality, while reducing the time and effort of assembly.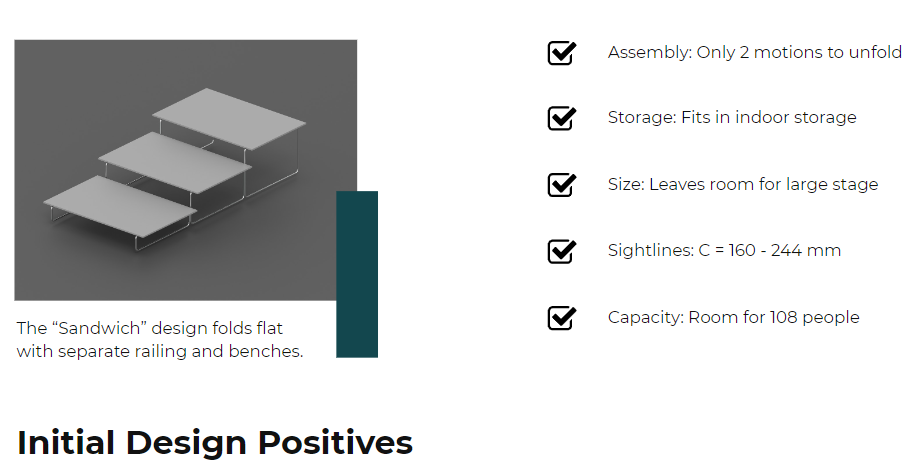 Folde collapses into a package slim enough to slide through standard 30 inch doorways. More than enough for the Courtyard's 42 inch entries
Folde has room to carry all additional hardware such as guardrails & steps, reducing footprint in storage & trips needed to set up.
While Folde seats 108 guests, more than twice of the Courtyard's current capacity, it allows for a 6 foot gap between the front row and the stage improving comfort and visibility. The size of the stage has also grown to 600 ft² from 384 ft²  
Folde lines up with the entrance of the Courtyard venue, creating a large center aisle giving immediate view to the performance. A total of three aisles allow swift entry and exit of attendees of all abilities.